Industrial Control Panel Manufacturing for Field Operations
Providing Innovative Solutions Across Texas
Our Industrial Controls team designs, configures and builds industrial control panels for field energy operations. We provide a turnkey solution with pre-assembled racks that simplify installation in the field, enabling our customers to save money while streamlining field operations.
For 25 years, our in-house electrical engineers and designers have provided custom industrial control solutions, ranging from standalone UPCs, PLCs, and fully prepackaged power control assemblies. Our UL 508A-certified panel shop offers both UL-certified and non-rated custom panel fabrication and assembly. All panel assembly goes through our rigorous, in-house "QA/QC" documented process to ensure complete compliance with your specifications.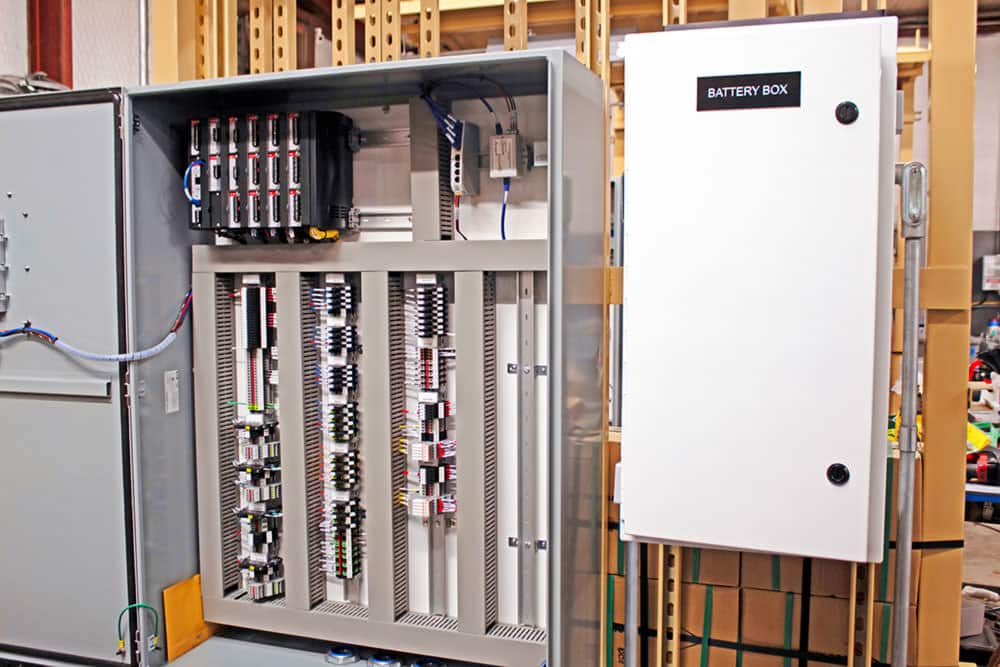 UL508a Certified Panel Shop 

Industrial and Commercial Control Panel Design & Build

Complete turnkey solutions

Customizable programming and assembly
Cost-effective PLCs

PLC (Programmable Logic Controller) systems 

System evaluation and planning

In-house, live system testing
Certified for the US, Built in Texas
Wiring
Diversified Wiring Solutions (DWS)
got its start
in wiring installations, and this expertise continues to this day. We specialize in low-voltage wiring solutions, such as building management systems, electrical monitoring, temperature, and pressure monitoring, lighting controls, and programmable logic controllers (PLC).
Our team has served the Texas energy and commercial construction industries for over 25 years, earning a reputation as the go-to expert for low-voltage wiring solutions within our industry. Because of this expertise, renewable energy developers and EPCs often turn to DWS for low-voltage electrical solutions for solar and energy management system operations.
TEXAS ELECTRICAL CONTRACTOR LICENSE #31087