Commercial Solar Financing & Incentives
Providing Innovative Solutions Across Texas
Solar is a proven investment for businesses in Texas. While utility rates continue to escalate year after year, your solar investment provides a consistent return on investment long-term. Add to that the resiliency and sustainability benefits, and solar is one of the best decisions you can make for your company.
Owning your Solar PV system outright enables you to benefit from federal tax advantages as well as utility incentives and rebates.
Federal Solar Incentives
At the federal level, the
Business Energy Investment Tax Credit
was recently amended through the Inflation Reduction Act of 2022.
Under the new law, projects under 1MW that begin construction after 2021 and before 2025 are eligible to receive the full tax credit of 30%.
Projects over 1MW that begin construction before January 1, 2025, will receive a base tax credit of 6%. In addition, projects above this size can qualify for the full 30% tax credit if they meet certain labor requirements including prevailing wage and apprenticeship guidelines.
There are also special
bonus credits
available for PV systems that include domestic steel and iron and other domestically manufactured goods. In addition, projects that are located within a prioritized
energy community
can receive an Energy Community Bonus. For definitions on energy communities, as well as the latest information on business incentives for solar, visit the
DSIRE web site
.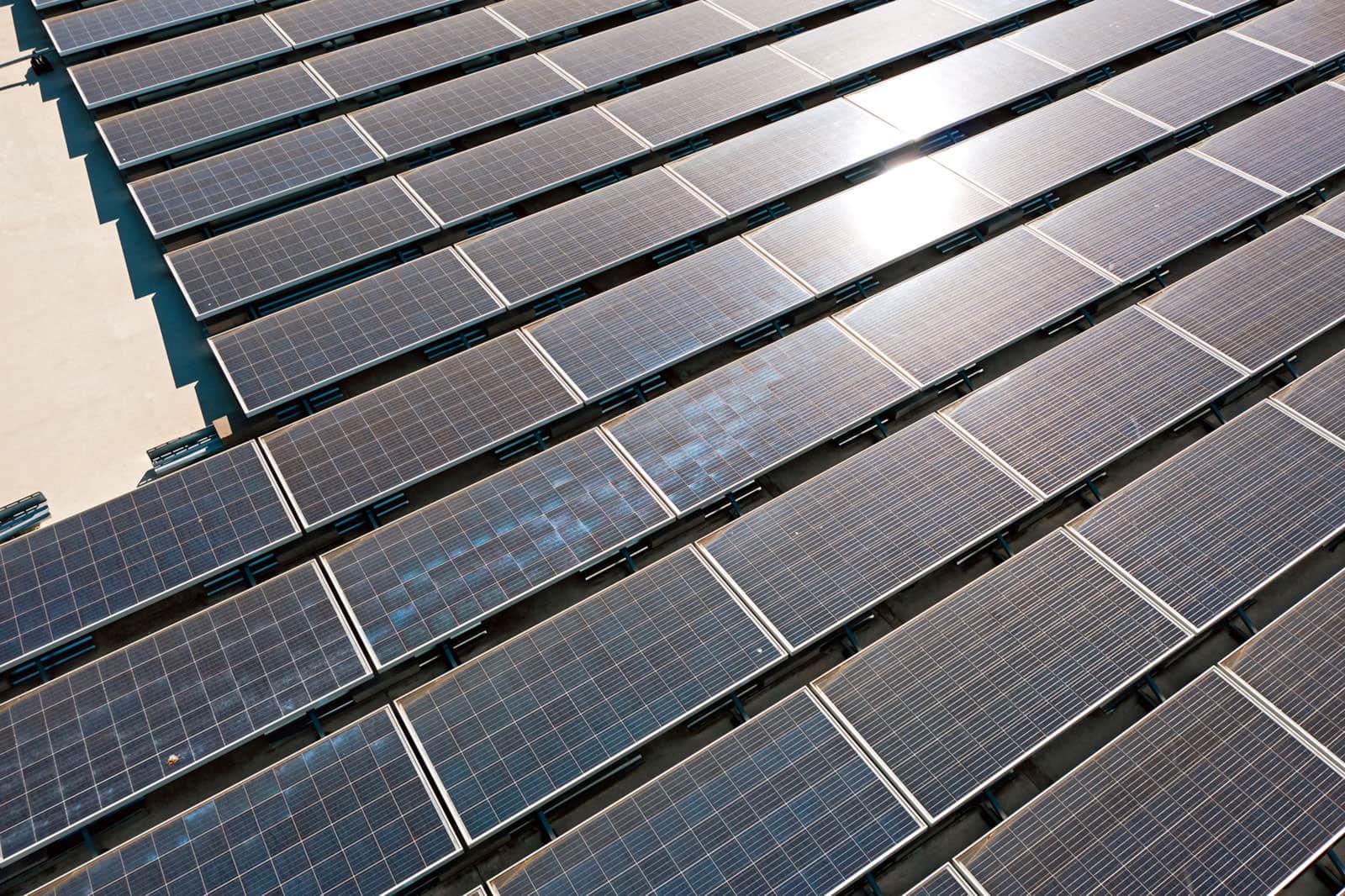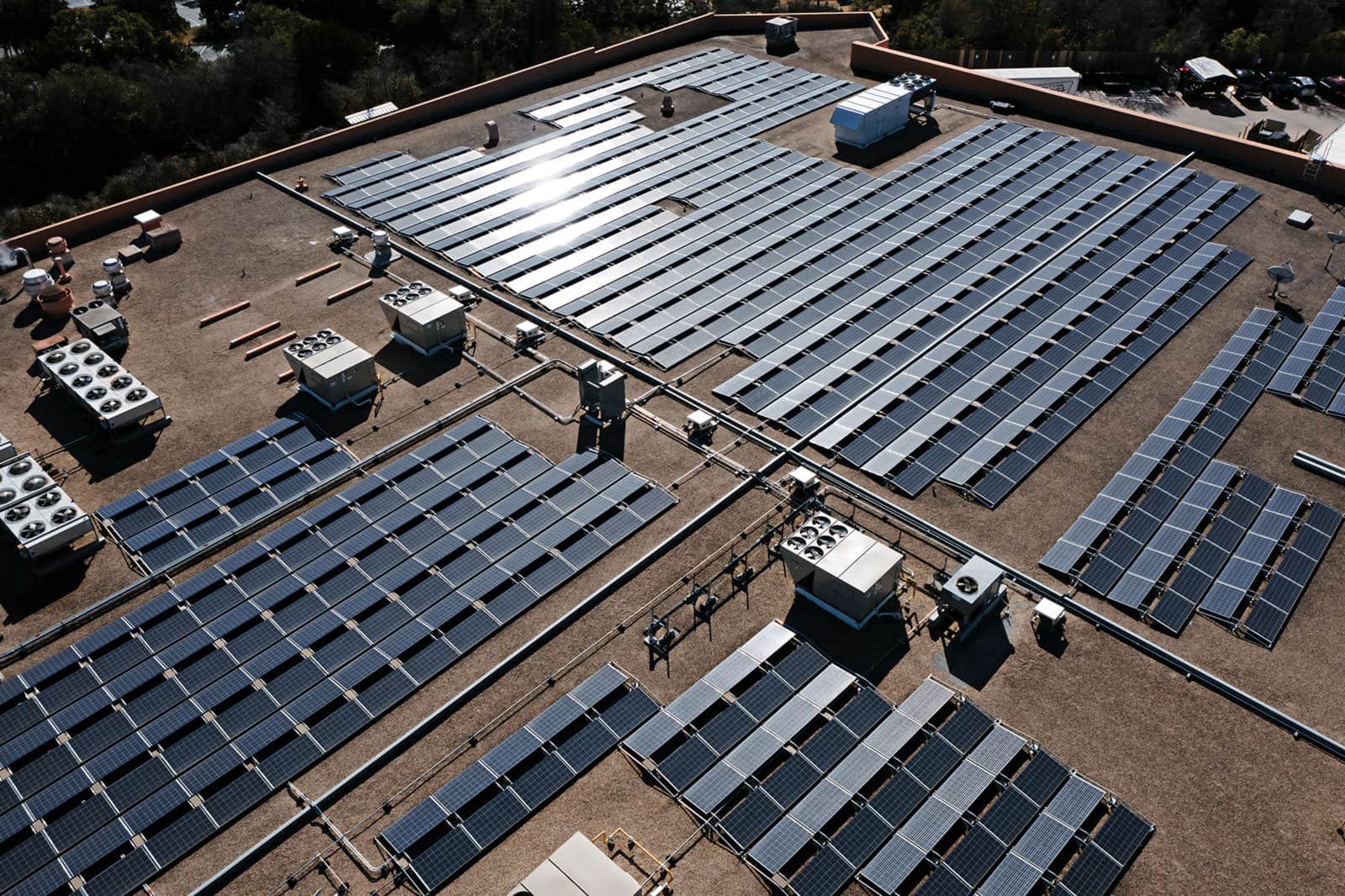 Accelerated Depreciation
Businesses can see additional tax benefits from solar through accelerated depreciation.  Through the Modified Accelerated Cost Recovery System (MACRS), businesses can recover investments in tangible property (such as solar) over a specific time period (now five years) through annual tax deductions. The Solar Energy Industries Association provides detailed guidance on MACRS, and it's always wise to consult your tax professional to understand how depreciation can apply to your tax liability.
Projects In Rural Areas
If the project is on farmland, the USDA could cover up to 25% of the project's total cost on top of additional financing from other sources (such as the ITC, and local benefits).  For more information on USDA programs, visit the links below:
Learn more about how the Inflation Reduction Act helps rural communities.
Texas Property Tax Exemptions for Solar
Businesses who go solar in Texas can benefit from property tax exemptions in the amount of 100% of the appraised property value increase arising from the installation or construction of on-site solar. The depreciated value must be calculated using a useful life of 10 years or less. Learn more about property tax exemptions for commercial solar in Texas.
State and Local Incentives
Incentives for Commercial Solar Systems in San Antonio, TX San Antonio is working to become one of the most sustainable cities in the country. CPS Energy, the municipal utility in San Antonio, offers rebates to customers who install solar PV systems on their...